Dr. Sonja Lück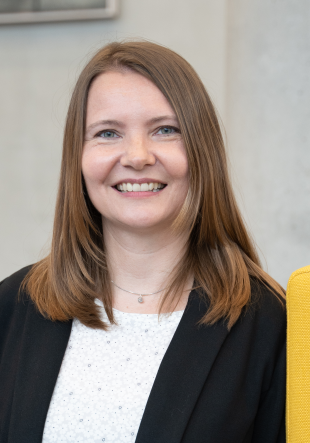 Statistik und Quantitative Methoden der Empirischen Wirtschaftsforschung
Upper Studies Councillor in University Service
Center of International Economics
Upper Studies Councillor in University Service
Visitor:
Warburger Str. 100
33098 Paderborn
Refereed Journals

Balsmeier,B.; Fleming, L.; Lück, S. (2023): Isolating Personal Knowledge Spillovers: Co-inventor Deaths and Spatial Citation Differentials. American Economic Review Insights. Volume 5 , Issue 1, p 21 - 34. (https://www.aeaweb.org/articles?id=10.1257/aeri.20210275)

Lück, S.; Balsmeier, B.; Seliger, F.; Fleming, L. (2020): Early Disclosure of Invention and Reduced Duplication: An Empirical Test. Management Science. Volume 66, No. 6, p. 2677 - 2685. (https://doi.org/10.1287/mnsc.2019.3521)

Balsmeier, B.; Assaf, M.; Chesebro, T.; Fierro, G.; Johnson, K.; Johnson, S.; Li, G.; Lück, S.; O'Reagan, D.; Yeh, B.; Zang, G. and Fleming, L. (2018): Machine learning and natural language processing on the patent corpus: data, tools, and new measures. Journal of Economics & Management Strategy. Volume 27, Issue 3, p. 535 - 553. (https://doi.org/10.1111/jems.12259https://doi.org/10.1111/jems.12259

Lück, S. (2014): Forschung und Lehre: Freund oder Feind? DBW. 74. Jg., H. 5, S. 269-282.

Blum, M.; Kraft, M.; Lück, S. (2012): Zufriedenheit der Studierenden mit den Serviceeinrichtungen einer Universität: Ergebnisse einer explorativen multivariaten Analyse. Hochschulmanagement. 7. Jg., H. 2, S. 34-41.

Lück, S. (2010): Hochschulforscher oder Hochschullehrer? Eine Panel-Daten-Analyse wirtschaftswissenschaftlicher Bachelor- und Masterkurse. Hochschulmanagement. 5. Jg., H. 3, S. 78-81.

Lück, S. (2009): Ergebnisse einer empirischen Studie zur studentischen Modulevaluation. Hochschulmanagement, 4. Jg., H. 3, S. 64-69.

Lück, S. (2007): Studentische Lehrevaluation im Rahmen neuer Studienstrukturen. Hochschulmanagement, 2. Jg., H. 2, S. 40-48.

Monographien

Lück, S. (2009): Studentische Modulevaluation - Methoden, Ergebnisse und Schlussfolgerungen aus statistischer Sicht. Dr. Kovac, Hamburg.

Lück, S. (2005): Studentische Veranstaltungskritik: Eine kritische Würdigung der statistischen Anforderungen. Shaker-Verlag, Aachen.