Keep in touch with UPB
Do you still sometimes think about your time at University of Paderborn? And would you like to know what is going on at your former university today? We would like to stay in touch with you - regardless if you have studied, taught or worked at our Uni!
Die UPB gratuliert: Herzlichen Glückwunsch allen Absolventinnen und Absolventen zum erfolgreichen Abschluss!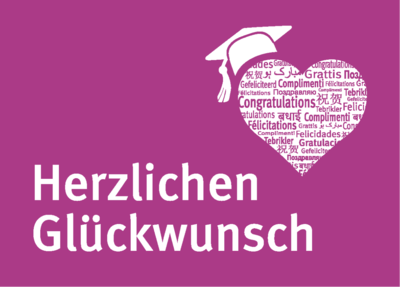 Besondere Zeiten: Die UPB gratuliert herzlich zum Abschluss!
Die Auswirkungen der Corona-Pandemie und die damit verbundenen Einschränkungen haben seit dem letzten Frühjahr das Studium und die Arbeit an unserer Universität verändert.
Auch Sie – unsere Absolvent*innen – haben in dieser besonderen Zeit Ihren Studienabschluss vom Bachelor, Master bis hin zur Promotion gemeistert! Wir freuen uns mit Ihnen über das erfolgreiche Ende Ihrer Studienzeit an der UPB und gratulieren Ihnen herzlich mit diesem Video zum erfolgreichen Abschluss Ihres Studiums!