Shaping the future together – that is our goal. Whether it be politics, schools, or industry: Paderborn University and its members are involved in prestigious committees, cooperation projects with schools, and regional, as well as transregional networks. By being involved in a wide variety of areas, we promote exchange in all fields in order to find collective solutions to societal, social, and economic problems.
Scientific expertise is in high demand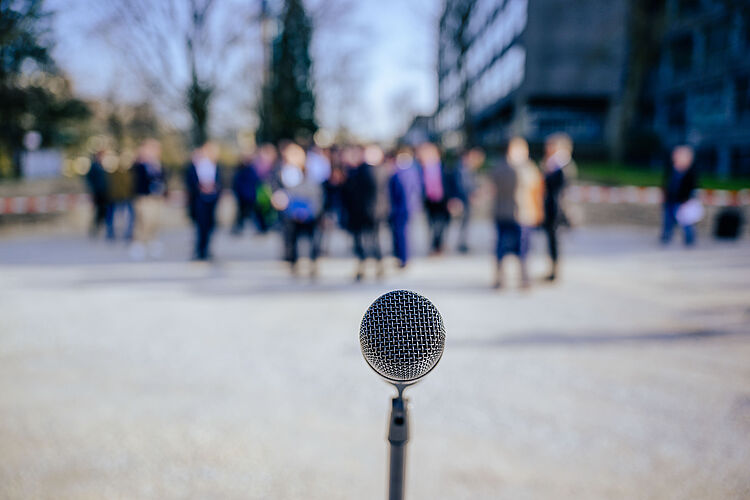 It is our goal to help society, business, and politics make informed, reflective and sustainable decisions through scientific knowledge. By means of consultation, statements and expert reports, members of our university bring their critical-constructive, scientific expertise into social discourses and processes on a national and international level. This enables the transfer between science and politics and contributes to leaving a free, democratic, social and peaceful world behind for future generations.
Member of the Academic Council
Prof. Dr. Christine Silberhorn, Physicist at Paderborn University
Member of the German Ethics Council
Prof. Dr. Muna Tatari, Islamic Studies at Paderborn University
Members of the National Academy of Sciences Leopoldina
Prof. Dr. Christine Silberhorn, physicist at Paderborn University, and
Prof. Dr. Friedhelm Meyer auf der Heide, computer scientist at Paderborn University
Cooperation professorship with the Bonn Federal Institute for Vocational Education and Training (BIBB)
Prof. Dr. Hubert Ertel, Economist at Paderborn University
Chairwoman of the General Rabbinical Conference
Prof. Dr. Elisa Klapheck, Theologian at Paderborn University
Scientific Director of the WSI - Economic and Social Research Institute of the Hans Böckler Foundation
Prof. Dr. Bettina Kohlrausch, Sociologist at Paderborn University
Head of the National Research Centre of the IEA study ICILS 2023
Prof. Dr. Birgit Eickelmann, Educationalist at Paderborn University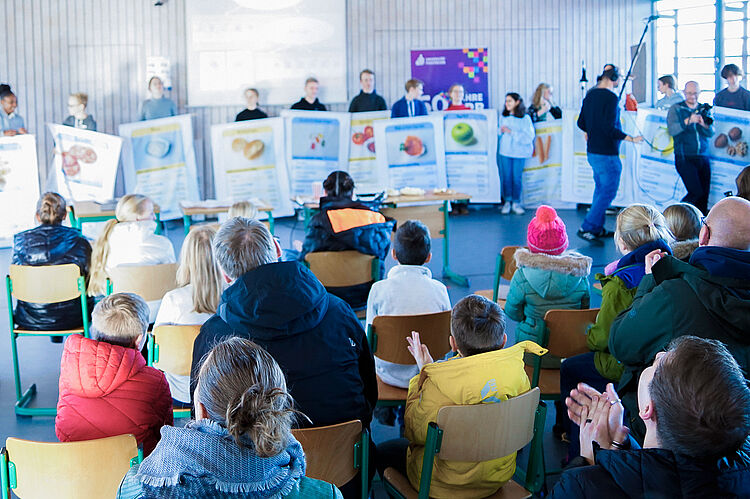 We bring a breath of fresh air into the classroom: How can Data Science be taught in school? How can we introduce the idea of artificial intelligence to children? In order to prepare schools for the future, researchers at Paderborn University are developing and testing modern teaching concepts and materials.
From our university into the classroom and back again – the transfer work in our cooperative projects provides schools with the opportunity to benefit directly from new educational concepts, while teachers and researchers gain valuable insights for the further development of new concepts and studies.
Our Centre for Educational Research and Teacher Education – PLAZ-Professional School is one of the first teacher training centres in North Rhine-Westphalia. Our study programmes with a wide range of subjects for all school types focus in particular on future-oriented concepts for digitalisation and inclusion.
Thanks to our long-standing transfer activities, we have built up a large and successful network based on trust. These ties connect all areas of society, economy, and politics in order to create new perspectives.