Experience our International Campus
Our campus is a place for intercultural encounters. This is where Paderborn meets the world. Be it through language courses, intercultural events, or international studying experiences – Paderborn University brings people from different backgrounds together.
Studying with an International Focus
Research Stay at Paderborn University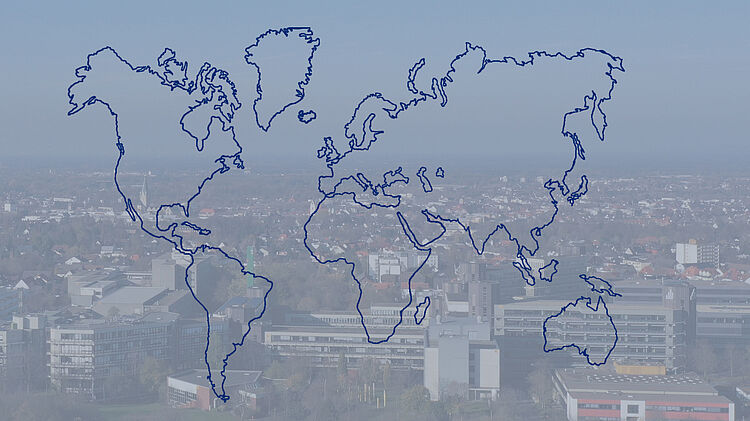 Internationalisation plays an important role and is widely implemented at Paderborn University. The virtual event format "International Tuesdays" encourages the discourse on internationalisation across all faculties and departments. This event offers the opportunity for all members of Paderborn University to not only share their ideas, experiences, and best practices but also to gain information about new opportunities and funding formats.
Let's Talk: Languages at Paderborn University
The ZfS is the first contact point for all language enthusiasts at Paderborn University. Whether you are interested in courses in up to 20 languages during the semester , intensive courses during the semester break, or a media centre with work stations and learning materials for self-study – there are numerous ways to improve your foreign language skills. The ZfS is also an accredited UNIcert®, TOEFL, and DELE test centre.
In the Language Tandem Programme offered by the ZfS, two people who speak different native languages can improve their language skills in their respective target language by meeting regularly. Each person is simultaneously a learner and a teacher.
Language Tandem Programme at Paderborn University