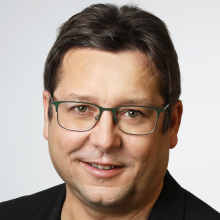 Office Address:

Technologiepark 21
33100 Paderborn

Room:
Sprechzeiten:
Derzeit nach Vereinbarung per Mail.
Für Anfragen bzgl. der Betreuung von Abschlussarbeiten: Bitte informieren Sie sich zunächst auf unserer Homepage (Rubrik Lehre => Abschlussarbeiten) und richten Sie Ihre Anfrage dann bitte entsprechend aus.
Current Courses
Strukturen, Organisation, Berufsbildungspolitik und Institutionen beruflicher Bildung
Konzeption und Durchführung eines Forschungsprojekts
Grundlagen des Bildungsmanagements
Forschungskolloquium
Einführung in Lehren und Lernen
Einführung in Bildung und Erziehung
1) Forschungsinteressen
Digitalisierung der Arbeitswelt
Lernen am Arbeitsplatz
Epistemische Überzeugungen und deren Einfluss auf Lernprozesse am Arbeitsplatz
Lernen aus Fehlern
Intuition als Expertisekomponente
Kompetenzfördernde Arbeitsbedingungen
Lehr-Lern-Forschung
2) Mitgliedschaften
American Educational Research Association (AERA)
AERA-SIG Workplace Learning (seit 2006 im Steering Committee, 2006-2008 Program Chair, 2008-2009 Chair)
Deutsche Gesellschaft für Erziehungswissenschaft (DGfE)
European Association for Research on Learning and Instruction (EARLI)
EARLI-SIG Learning and Professional Development
Academy of Management
European Association of Work and Organizational Psychology
Gesellschaft für Empirische Bildungsforschung (GEBF)
EARLI SIG14
Coordinator of the EARLI SIG14 "Learning and Professional Development"