E-Tutoring in der Vorlesung 'History of English' (E-Tutoren-Projekt)
Umstellung der Vorlesung "History auf English" auf ein Blended-Learning-Format zur Unterstützung der Prüfungsvorbereitung.
Tags: E-Tutoren, Kulturwissenschaften, Forum, AqT, PANDA (moodle), Vorlesungsaufzeichnungen, Prüfungsvorbereitung, learningapps.org
Beschreibung

Die Vorlesung "History of English" beschreibt und erklärt die Entwicklung der englischen Sprache vom Altenglischen (ca. 450) bis zum heutigen Englisch auf.

Das E-Tutoren-Projekt hatte zum Ziel, dass die Studierenden sich regelmäßig und aktiv mit dem Lernstoff auseinandersetzen können. Bei 200 Studierenden war es notwendig, dazu eine automatische Auswertung anzubieten. Dazu wurde die Lernplattform PANDA genutzt. Für jede Woche wurde der Vorlesungsstoff bereitgestellt und durch zusätzliche Übungen ergänzt. Durch das Lösen der Übungen wissen die Studierenden, was sie bereits verstanden haben und was nachbearbeitet werden muss.

Für die AqT muss eine Klausur geschrieben werden, für deren Vorbereitung Zusatzübungen und Selbsttest eingestellt wurden.

Elemente des moodle -Kurses sind u.a.

Materialien, Forum (Begrüßung, Vorstellung des E-Learning-Angebotes)
Quiz für jede Semesterwoche, extern erstellt und in moodle eingebunden

Weitere Daten

Kategorie: Lehr-Lernszenario

Art des Lernszenarios: Integration; Selbststudium

Veranstaltungsart: Vorlesung

Veranstaltungsgröße: ab 101
Contact
Institut für Anglistik und Amerikanistik > Linguistik - Bereich Prof. Mindt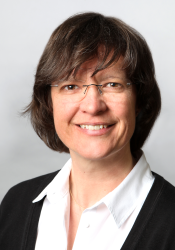 Office hours:
Sprechstunden in der Vorlesungszeit im SS 2021
Mittwoch, 09:30-11:30 Uhr
Die Sprechstunden finden immer digital statt.
Schicken Sie mir bitte eine Mail (Betreff: digitale Sprechstunde) mit Ihrem Anliegen. Ich beantworte Ihre Mails grunsätzlich und ausschließlich während meiner digitalen Sprechstunde.... more