Dr. Kristina Richts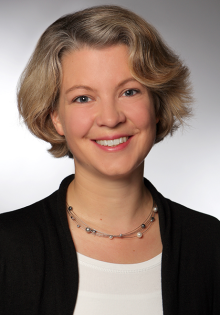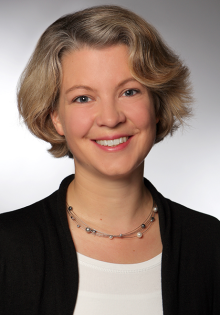 04/2011 - today

Wissenschaftliche Mitarbeiterin am Musikwissenschaftlichen Seminar Detmold/Paderborn

02/2018

Promotion im Fach Musikwissenschaft an der Universität Paderborn

Titel der Dissertation: "Eine rätselhafte Verbindung. Literarisch-musikalische Studien zu Robert Schumanns Drei-Werke-Einheit op. 79, op. 98a und op. 98b"

04/2011 - 03/2013

Berufsbegleitendes Masterstudium Bibliotheks- und Informationswissenschaft an der FH Köln (Abschluss: Master)

10/2006 - 03/2011

Studium der Musikwissenschaft mit den Nebenfächern Neuere deutsche Literaturwissenschaft und Ältere deutsche Literaturwissenschaft an der Universität Paderborn (Abschluss: Magister)

10/2007 - 03/2010

Anstellung als Diplom-Bibliothekarin an der Hochschule für Musik Detmold

10/2007 - 04/2008

Zusatzausbildung Musikinformationsmanagement an der Hochschule der Medien Stuttgart

10/2002 - 07/2006

Studium der Bibliotheks- und Informationswissenschaft an der HTWK Leipzig (Abschluss: Diplom)
Monographien

Eine rätselhafte Verbindung: Musikalisch-literarische Studien zu Robert Schumanns Drei-Werke-Einheit op. 79, op. 98a und op. 98b, München 2019 (Beiträge zur Kulturgeschichte der Musik, Bd. 13)

Herausgeberschriften

"Ei, dem alten Herrn zoll' ich Achtung gern'": Festschrift für Joachim Veit zum 60. Geburtstag, hg. von Kristina Richts und Peter Stadler, München 2016

Schriften, Aufsätze und Artikel

Joachim Veit, Kristina Richts: Stand und Perspektiven der Nutzung von MEI in der Musikwissenschaft und im bibliothekarischen Umfeld, in: Bibliothek. Forschung und Praxis 42 (2018) 2, Sonderheft Digitale Forschungsinfrastruktur für die Musikwissenschaft, S. 292–301.

Irmlind Capelle, Kristina Richts: Die Welt des Detmolder Hoftheaters – erschlossen mit MEI und TEI, in: Bibliotheksdienst 50 (2016) 2, S. 199–209.

Kristina Richts, Irmlind Capelle: Kontextuelle Tiefenerschließung von Musikalienbeständen mit MEI und TEI. Einblicke in das Detmolder Hoftheater-Projekt, in: Forum Musikbibliothek 36 (2015) 2, S. 20–25.

Axel Teich Geertinger, Kristina Richts: Implementing the Functional Requirements for Bibliographic Records (FRBR) model in MEI, in: Proceedings of the Music Encoding Conference 2013/14, S. 17-26.

Maja Hartwig, Kristina Richts: The MEI Sample Collection. A description of workflows, in: Proceedings of the Music Encoding Conference 2013/14, S. 27-32.

Die FRBR customization im Datenformat der Music Encoding Initiative (MEI), Masterarbeit, Köln 2013, online verfügbar unter: publiscologne.fh-koeln.de/frontdoor/index/index/docId/144.

Entwicklung von Schulungsmaterialien für Einsatzmöglichkeiten von MEI im bibliothekarischen Bereich, in: MALIS Praxisprojekte 2013. Projektberichte aus dem berufsbegleitenden Masterstudiengang Bibliothek- und Informationswissenschaft der Fachhochschule Köln, Wiesbaden 2013, S. 137–155.

Maja Hartwig, Johannes Kepper und Kristina Richts: Neue Wege der Musikerschließung. Über den möglichen Einsatz von MEI in deutschen Bibliotheken, in: Forum Musikbibliothek 33 (2012), 1, S. 16–24.

Trio statt Solo. Die Fachsicht Musik im Auskunftsdienst der nordrhein-westfälischen Musikhochschul­bibliotheken Detmold, Essen und Köln. Realisiert anhand des Linkverwaltungssystems DigiLink, in: Forum Musikbibliothek 31 (2010), S. 27–31.