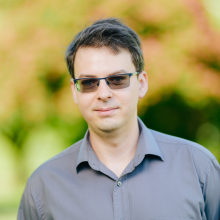 Dr Michał Nowakowski
Inorganic Chemistry - Research Group Bauer
Office Address:

Warburger Str. 100
33098 Paderborn

Room:
Latest Publications
Understanding the Redox Mechanism of Sulfurized Poly(acrylonitrile) as Highly Rate and Cycle Stable Cathode Material for Sodium-Sulfur Batteries
J. Kappler, G. Tonbul, R. Schoch, S. Murugan, M. Nowakowski, P.L. Lange, S.V. Klostermann, M. Bauer, T. Schleid, J. Kästner, M.R. Buchmeiser, Journal of The Electrochemical Society 170 (2023).
Ultrafast two-colour X-ray emission spectroscopy reveals excited state landscape in a base metal dyad
M. Nowakowski, M. Huber-Gedert, H. Elgabarty, J. Kubicki, A. Kertem, N. Lindner, D. Khakhulin, F.A. Lima, T.-K. Choi, M. Biednov, N. Piergies, P. Zalden, K. Kubicek, A. Rodriguez-Fernandez, M.A. Salem, T. Kühne, W. Gawelda, M. Bauer, Arxiv (2023).
Show all publications