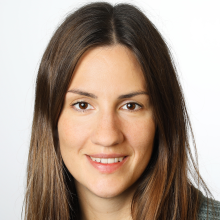 Equal Opportunities Officer - Research Associate
Research Associate
Fachstudienberatung (Sprechstunde Mi. 12-14 Uhr & Do. 13-15 Uhr)
Office Address:

Warburger Str. 100
33098 Paderborn

Room:
About Leonie Marie Gotzeina
Fachstudienberatung
fachliche Beratung für Studieninteressierte und Studierende
Studiengänge:
- B.Ed./M.Ed. Lehramt an Berufskollegs mit der beruflichen Fachrichtung Wirtschaftswissenschaft
- Erweiterungsfach Wirtschaftswissenschaft für Berufskollegs
- Erweiterungsfach Wirtschaft für das Lehramt an Gymnasien und Gesamtschulen
- M.Ed./M.Sc. Wirtschaftspädagogik
Gleichstellungsbeauftragte
der Fakultät für Wirtschaftswissenschaften
Teaching Areas
SoSe 2023
M.184.2513 Kommunikation und Führung
WiSe 2023/24
M.184.4525 Begleitstudium
M.184.4526 Entwicklung und Lernen I
Current Courses
The researcher does not teach any courses in the current semester.