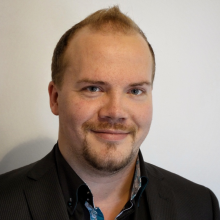 Office Address:

Warburger Str. 100
33098 Paderborn

Room:
Sprechzeiten:
At the moment, you can meet me in Zoom. Please visit this website for available time slots.
Current Courses
Wissenschaftssprache und die Textsorte Hausarbeit
Syntax & Dragons
Sprache und Teilhabe
Forschungsorientierung
Modellierung multimodaler Interaktionsdaten
In der Vergangenheit habe ich mich damit befasst, wie linguistische und nichtlinguistische Interaktionsdaten modelliert und repräsentiert werden können. Die Ergebnisse sind in der im Druck befindlichen Dissertation »The FiESTA data model.A novel approach to the representation of heterogeneous multimodal interaction data« zusammengefasst.
Sprechen im Spiel; Konstruktion fiktiver Welten
Eines meiner Interessensgebiete betrifft sprachliches Verhalten und Handeln im Kontext von Spielen. Ich interessiere mich dafür, wie Menschen Sprache einsetzen, um spezielle, durch Spielregeln vorgegebene Schritte und Handlungen durchzuführen und dennoch individuell-kreativ zu bleiben. Zweitens befasse ich mich mit narrativ-kreativen Elementen speziell im Bereich von Pen&Paper-Rollenspielen, in denen Menschen kollaborativ mit der Hilfe u. A. von Sprache fiktive Realitäten erschaffen, aushandeln und darin agieren.