Dr. Peter Menke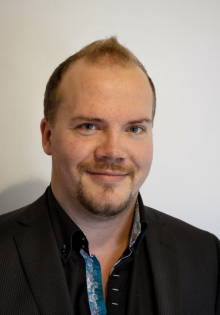 Fakultät für Kulturwissenschaften > Institut für Germanistik und Vergleichende Literaturwissenschaft > Germanistische und Allgemeine Sprachwissenschaft
Research Associate
Institut für Germanistik und Vergleichende Literaturwissenschaft
Research Associate
Visitor:
Warburger Str. 100
33098 Paderborn
Modellierung multimodaler Interaktionsdaten

In der Vergangenheit habe ich mich damit befasst, wie linguistische und nichtlinguistische Interaktionsdaten modelliert und repräsentiert werden können. Die Ergebnisse sind in der im Druck befindlichen Dissertation »The FiESTA data model.A novel approach to the representation of heterogeneous multimodal interaction data« zusammengefasst.

Sprechen im Spiel; Konstruktion fiktiver Welten

Eines meiner Interessensgebiete betrifft sprachliches Verhalten und Handeln im Kontext von Spielen. Ich interessiere mich dafür, wie Menschen Sprache einsetzen, um spezielle, durch Spielregeln vorgegebene Schritte und Handlungen durchzuführen und dennoch individuell-kreativ zu bleiben. Zweitens befasse ich mich mit narrativ-kreativen Elementen speziell im Bereich von Pen&Paper-Rollenspielen, in denen Menschen kollaborativ mit der Hilfe u. A. von Sprache fiktive Realitäten erschaffen, aushandeln und darin agieren.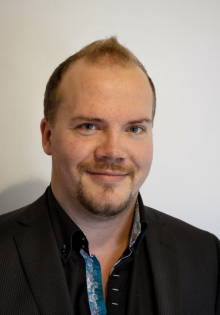 04/2009 - 12/2015

Wissenschaftlicher Mitarbeiter

im SFB »Alignment in Communication« an der Universität Bielefeld

09/2015 - 09/2015

Promotion

an der Fakultät für Linguistik und Literaturwissenschaft an der Universität Bielefeld über »The FiESTA data model. A novel approach to the representation of heterogeneous multimodal interaction data«. Betreuer: Prof. Dr. David Schlangen

10/2007 - 03/2009

Masterstudium

der Linguistik (Profil: Computerlinguistische Dialog- und Diskursmodellierung) an der Universität Bielefeld

10/2004 - 09/2007

Bachelorstudium

der Fächer Linguistik und Literaturwissenschaft an der Universität Bielefeld