Prof. Dr. Ingrid Scharlau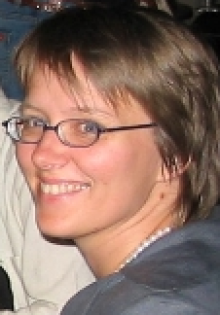 Institut für Humanwissenschaften > Psychologie > Kognitive Psychologie und Psychologiedidaktik
Professor
Office hours:
Wednesday, 1-2 pm. Consultation hours take place by appointment digitally or in my office. Please register by e-mail.
Visitor:
Warburger Str. 100
33098 Paderborn
Transregional Collaborative Research Centre 318
Member - Professor - Project Leader A05, C01, C04, RTG
Research

In the psyLab, we explore the function and control of visual-spatial attention: Why do people have a mechanism like attention, and what are the advantages (and disadvantages) of turning one's attention towards certain things and away from others? In addition to experimental methods, we use modelling to answer these questions. Besides attention, our research covers the role of visual saliency in information processing and time perception. Responsible scientists during past years were Alexander Krüger (now software developer) and Jan Tünnermann (now at the University of Marburg). With the Collaborative Research Center TRR 318 "Constructing explainability" established in 2021, there are two new projects on attention in human-robot explanatory dialog and on healthy distrust in algorothmic decisions and explanations. In cooperation with Falko Dressler (Technical University Berlin, computer science), we are currently also investigating the attention of cyclists in driving simulators.

Research in educational psychology focuses on two topics. The working group of the Writing Center, consisting of Dr. Susan Holtfreter and Dr. Andrea Karsten is concerned with the promotion of academic writing. We study metaphors of academic practices (reading and writing). Metaphor research is also part of the Collaborative Research Center TRR 318 "Constructing explainability". Within the project DigiSelf, we are working on measures to help students decide discipline-specific academic practices. In a QPL-funded project, measures to promote self-directed learning in psychology were developed and evaluated, in particular an online learning environment.

In psychology didactics and together with Dr. Justine Patrzek and Dr. Elena Bender we work on the curriculum for studying psychology as a school subject, focusing on general psychology and didactics. A special focus s on questions of science communication and critical reflection of science.

Prof. Dr. Scharlau also deals with questions of interdisciplinary teaching and learning as well as discipline-sensitive didactics in higher education. During a three-year leave of absence for a professorship at the University of Lüneburg, she worked on questions of college education and liberal arts education as well as writing didactics.

Higher education workshops

I offer higher education didactic workshops and lectures at various universities. Among them are the following topics:

Dealing with plagiarism - teaching attitudes towards scientific writing and reading
Teaching workshop "Reading scientific texts with students
Giving feedback on student texts
Writing in teaching: organizing events in a way that promotes writing
Dealing with peer reviews
Analysing teaching with the help of metaphors

All workshops are offered for a wide variety of disciplines (and gladly for different disciplines and fields in the same workshop). Special requests are welcome

Mitgliedschaften

Deutsche Gesellschaft für Psychologie, Fachgruppe Allgemeine Psychologie (DGPs)

Gesellschaft für Schreibdidaktik und Schreibforschung (gefsus)

The European Society of Psychology Learning and Teaching (ESPLAT)

Fellow in der Community of Professionals von Lehre-hoch-n

Nice things and oddities

I was born in 1967, have a daughter and live in the almost northern part of southern East Westphalia, that is, in the middle of the world, though deep in the countryside. I am involved in the preservation of rural areas and the Interessengemeinschaft Bauernhaus. I love Jane Austen und Herman Melville and often wonder why, try to smuggle quotes of them into documents of any kind and try to promote the appreciation of nonsense within academia. If I had more time, I would spend it spinning and weaving. And reading.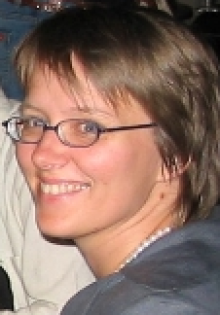 | | |
| --- | --- |
| 04/2015 - today | Professorin für Kognitionspsychologie an der Universität Paderborn |
| 04/2012 - 03/2015 | Professorin für Psychologie an der Universität Lüneburg |
| 04/2007 - 03/2012 | Professorin für Kognitionspsychologie an der Universität Paderborn |
| 04/2005 - 03/2007 | Lehrstuhlvertretungen in Bielefeld und Paderborn |
| 02/1999 - 09/2006 | Wiss. Angestellte im DFG-Projekt Kognitive Wirkungen maskierter Reize im Paradigma der Metakontrastdissoziation (Leitung: Prof. Dr. Odmar Neumann) an der Universität Bielefeld |
| 21.12.2005 | Habilitation (Psychologie) an der Universität Bielefeld |
| 01/1997 - 07/1999 | Wiss. Angestellte am Oberstufenkolleg Bielefeld; Lehre in Psychologie, Entwicklung und Evaluation des Curriculums Psychologie |
| 03/1993 - 12/1996 | Wiss. Angestellte am Interdisziplinären Zentrum für Hochschuldidaktik der Universität Bielefeld (mit Unterbrechung von 6/1994 bis 10/1996); bis 2004 freie Mitarbeit dort bei der Erstellung von Evaluationsberichten für deutsche Hochschulen und |
| 28.08.1996 | Promotion zum Dr. phil. im Fach Pädagogik an der Universität Bochum |
| 16.10.1992 | Diplom in Psychologie an der Universität Bielefeld |
1 Books and edited books

2 Journal articles

3 Chapters and Varia

4 Gutachten