Matthias Philipper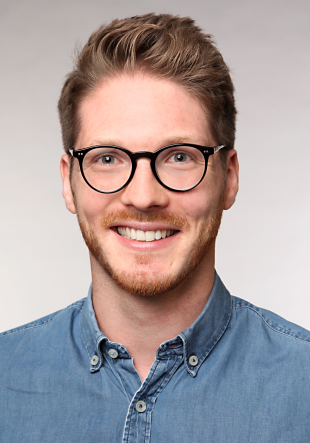 Fakultät für Kulturwissenschaften > Institut für Humanwissenschaften > Soziologie > Allgemeine Soziologie
Course Manager - Research Assistant - Lehrmangement und Studiengangsentwicklung
Office hours:
In der vorlesungsfreien Zeit sowie in der Vorlesungszeit:
Aktuell findet die Sprechstunde digital statt. Für einen Termin melden Sie sich bitte per E-Mail.
Wichtiger Hinweis: Auch während der Kontaktbeschränkung können Sie mich unter der hier angegebenen Telefonnummer erreichen.
Visitor:
Pohlweg 55
33098 Paderborn
Forschung

Forschungsschwerpunkte und Interessen:

Zeitsoziologie

Migrationssoziologie

Soziologie des Un/ Verfügbaren

Computational Social Science

 

Lehre

Sommersemester 2020:

Soziologie in der Lehramtsausbildung

Lektüreseminar - Die Resonanztheorie nach Hartmut Rosa

Wintersemester 2019/2020:

Die soziale Beschleunigung - Lektüreseminar

Schulbildung, Gesellschaftsbildung, Verantwortung - Wie viel Soziologie brauchen Lehrer*innen?

Sommersemester 2019:

Migration und Integration – Warum wandern Menschen und wie kommen sie an?

Soziologie für Alle! Oder doch nicht...?

Fragile Ordnung und die Rolle der Kultur - Summer School zur Vorbereitung der Görres-Jahrestagung

Wintersemester 2018/2019:

Schneller, höher, weiter - die soziale Beschleunigung

Einführung in die Migrationssoziologie

Sommersemester 2018:

Mensch, wie doch die Zeit vergeht - Zeitkonzepte und ihre soziale Implikation

Von inneren und äußeren Uhren - Methodenseminar zur qualitativen Erforschung des Zeiterlebens

 

Mitgliedschaften

DGS - Deutsche Gesellschaft für Soziologie

Deutsche Gesellschaft für Zeitpolitik

Nachwuchsbeirat Verlag Barabra Budrich

Publikationen

Philipper, Matthias. 2020. "The Invisible Force – How Algorithms Shape Society." Gender a výzkum / Gender and Research 21(2):109-117.

Weiterbildungen

14. - 15. September 2020: "Introduction to Python for Social Scientists", Dr. Arnim Bleier, Dr. Juhi Kulshrestha and Indira Sen (GESIS Köln).

06.09.2018: Workshop. "Heterogenität in der Lehre in der Soziologie", Leiterin: Dr. phil. Anja Centeno Garcia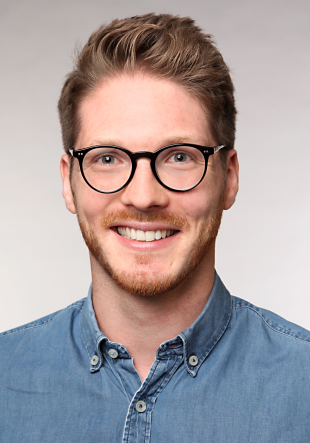 2019 - today

Wissenschaftlicher Mitarbeiter mit Qualifikationsstelle

2019 - today

Mitglied des wissenschaftlichen Nachwuchsbeirats des Verlags Barbara Budrich

12/2018 - today

Beginn der Promotion

Prozesse des Einlebens von Migrant*innen vor dem Hintergrund von Beschleunigung und dynamischer Stabilisierung (Arbeitstitel)

 

Erstbetreuer*in: Prof. Dr. Birgit Riegraf (Universität Paderborn)

Zweitbetreuer*in: Prof. Dr. Hartmut Rosa (Universität Jena)

12/2017 - 12/2018

Vertretungen von Stellen als Wissenschaftlicher Mitarbeiter

2010 - 2017

Studium an der Universiät Paderborn

Titel der Abschlussarbeit: "Zeiterleben und Integration"