Seizing Opportunities, Driving Innovation, Taking Responsibility
Paderborn University is a modern research and educational institution in Ostwestfalen-Lippe (East Westphalia-Lippe), one of the major economic regions in Germany. With an innovative mindset and our commitment to freedom, democracy, and social values, we are heading for a bright future. We promote diversity at all levels and, as a campus university, offer short distances in every respect. Interdisciplinary cooperation, regional and international collaborations, a research- and practice-oriented range of courses and a culture of open communication are the hallmarks of our university. Through joint projects with companies and a lively start-up culture, Paderborn University is also an important player in the development of the region and closely linked to the city of Paderborn. In research, teaching, studies, and administration, we offer a wide range of opportunities to break new ground together and contribute to societal progress.
Female professors
Date January 23
Interdisciplinary research institutions
Date June 23
spin-offs from our university
Date June 23
The main campus in the south of the city is home to seminar buildings, lecture halls, offices, laboratories and more. Short distances connect the administration, the central contact points and all five faculties of Paderborn University. Relax and linger in the abundant green outdoor spaces here.
In addition, various branches of our university offer space for research, teaching and innovation. The Zukunftsmeilen 1 and 2 are hubs for networking between Paderborn University and regional companies. Our scientists also conduct research in the adjacent Fuerstenallee, which is home to the Heinz Nixdorf Institute, among others.
About one kilometre south of the campus, the Paderborn Technology Park hosts individual branches of our faculties. What used to be the site of the Barker Barracks is to become a new home for the start-up scene in in Ostwestfalen-Lippe (East Westphalia-Lippe) and the members of Paderborn University's Technology Transfer and Start-up Centre (TecUP). In the very heart of Paderborn, our General Students' Committee (AStA) has created the AStA Stadtcampus, a place for education, culture, commitment, and togetherness.
Paderborn University is segmented into university management, faculties as well as scientific and central institutions. Specialties are the many interdisciplinary nexuses at all university levels.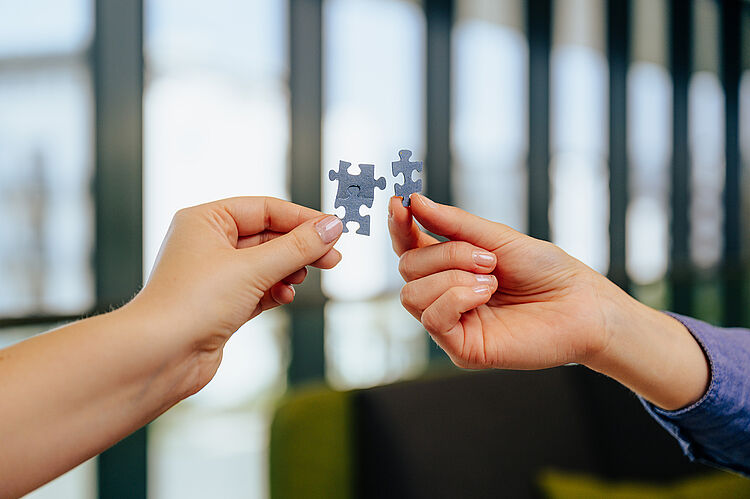 In order to overcome the challenges of the present and to collectively shape the future, Paderborn University is committed to cooperating with its academic and industrial partners. We are members of numerous networks and alliances on a regional, national, and international level. Learn more about our diverse cooperations.
Numerous organisations, companies, and private individuals support Paderborn University with their personal commitment or donations and also remain connected to us in the long term as alumni. Tank you!
Pursuing a passion together and strengthening community: Campus life at Paderborn University is colourful and benefits from varied offers in the areas of culture, sports and leisure.
Contact
Paderborn University
Warburger Str. 100
33098
Paderborn