Profilbereich "Leichtbau mit Hybridsystemen"
Leichtbau verflechtet zahlreiche Technologiefelder wie Forschung im Bereich neuer Materialien (Metalle, Polymere und die kombinierten Hybride), materialspezifische Konstruktions-, Füge- und Fertigungsverfahren und spezifische Produktions- und Simulationsprozesse.
Um diese enorme Forschungsbreite abzudecken, bündelt die Universität Paderborn mit dem Profilbereich "Leichtbau mit Hybridsystemen" interdisziplinäre Forschung aus dem Maschinenbau und den Naturwissenschaften.
Schlüsseltechnologie Leichtbau
In der Schlüsseltechnologie Leichtbau steckt ein großes Potential zur Ressourceneinsparung, insbesondere durch die Kombination moderner (Produktions-)Techniken mit hoher Funktionalität.
Am ILH (Institut für Leichtbau mit Hybridsystemen) und am PIAF (Paderborner Institut für Additive Fertigung) adressieren fakultätsübergreifende Projektteams Forschungsfragen zu diesem vielschichtigen Thema.
Schlüsseltechnologie Additive Fertigung
Die additive Fertigung ist eine Schlüssel-technologie, welche die Evolution durch Industrie 4.0 unmittelbar in die Anwendung bringen kann. Durch konstruktive Freiheiten ermöglicht sie die Realisierung individualisierter, ressourceneffizienter und funktions-optimierter Leichtbaustrukturen.
Am PIAF und am DMRC forschen fakultätsübergreifende Projektteams zusammen mit der Industrie an dem Ziel, die Additiven Fertigungsverfahren als robusten industriellen Produktionsprozess zu etablieren.
Anwendungsorientierte- und Grundlagenforschung vereint
Anwendungsorientierte Forschung wird in bewährten Partnerschaften aus Wissenschaft und Industrie vorangetrieben und ergänzt exzellente Grundlagenforschung, die beispielsweise auf dem Gebiet der Methoden- oder Materialentwicklung durchgeführt wird. Dabei wird auch in langfristig angelegten Projekten im überregionalen und internationalem Verbund geforscht.
Die Forschenden nutzen dabei in Paderborn die moderne Infrastruktur des ILH und PIAF und sind in ein umfangreiches Forschungsnetzwerk eingebunden.
Interdisziplinäre Forschungseinrichtungen
Ziel des ILH ist es, Leichtbau ganzheitlich zu betrachten und Fragen zum gesamten Lebenszyklus eines Bauteils zu erfassen. Hervorragende Expertisen der additiven Fertigung als besonderes Fertigungsverfahren mit hohem Leichtbaupotential werden im PIAF und im DMRC (Direct Manufacturing Research Center) gebündelt.
Interdisciplinary Research Institutions
Institut für Leichtbau mit Hybridsystemen (ILH)

Das ILH ist eine zentrale wissenschaftliche Einrichtung der Universität Paderborn. Hier werden gezielt die Expertisen von elf Gruppen aus den Fachdisziplinen Maschinenbau, Chemie und Physik gebündelt, um neue Hybridsysteme aus verschiedenartigen Materialien zu entwickeln und erforschen. Durch anwendungsorientierte Forschung entstehen innovative Leichtbaukonzepte. Prototypen und Demonstratoren werden zusammen mit Industrie entwickelt und sichern die Realisierbarkeit ab. Die Grundlagenforschung beschäftigt sich mit der skalenübergreifenden Entwicklung von Methoden und Materialien.

In hybriden Multimatrialsystemen werden leistungsfähige Materialien wie z. B. ultrahochfeste Stähle mit Kohlenstofffaser-Kunststoff-Verbunden (CFK) intelligent kombiniert. Voraussetzung für die Entwicklung derartiger Werkstoffverbindungen ist die Analyse von Materialeigenschaften und -Grenzflächen sowie die Betrachtung der Fertigungsprozesse mit neuen Materialstrukturen. Dafür steht im ILH ein breit aufgestelltes Team von Forscher*innen und eine moderne Infrastruktur bereit.

Mehr Informationen finden Sie auf den Seiten des Instituts: https://ilh.uni-paderborn.de/.

[Translate to English:] Direct Manufacturing Research Center

[Translate to English:]

Additive Fertigungsverfahren schaffen einen großen Nutzen für ihre Anwender – insbesondere, wenn die Technologie im Sinne des Direct Manufacturing zur Erzeugung von Endprodukten angewandt wird. Das ist unsere Motivation. Dabei sollen die Ergebnisse sowohl die Industrie als auch Lehr- und Ausbildungsmaßnahmen unterstützen.

Das DMRC ist eine Einrichtung der Fakultät für Maschinenbau an der Universität Paderborn. Seine Struktur ist flexibel und sehr interdisziplinär; basierend auf den jeweils gegenwärtig behandelten Forschungsthemen kann die Konstellation der im DMRC beteiligten Lehrstühle verändert werden.
Research Projects
Ansprechpartner
Key research area Lightweight Design with Hybrid Systems

Vorsitzender des Instituts für Leichtbau mit Hybridsystemen (ILH)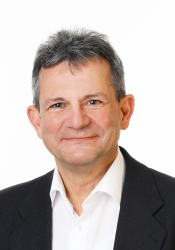 Key research area Lightweight Design with Hybrid Systems

Vorsitzendes des Paderborner Instituts für Additive Forschung (PIAF)