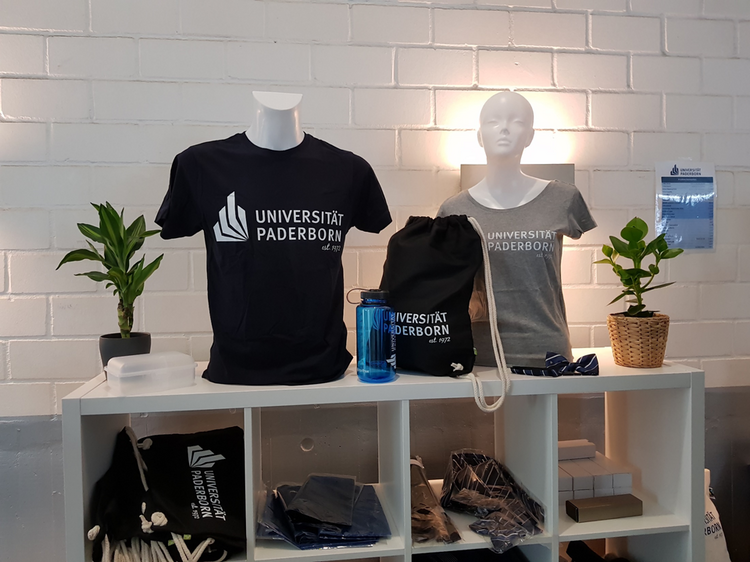 Whether for marketing activities such as trade fairs, congresses, conferences or your own personal needs: In our shop we offer you a variety of attractive items from Paderborn University.
You can purchase all products online at any time: www.unishop-paderborn.de.
At the beginning of each semester, you also have the opportunity to purchase the products directly in a pop-up store on campus without any shipping costs. We announce the dates in the events calendar and on our social media channels.
If you have any questions, suggestions or support regarding the Unishop, please contact Ramona Wiesner directly.