Simone Volgmann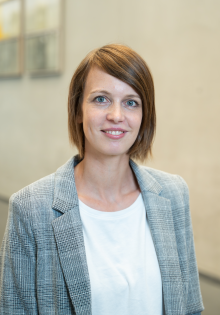 Wirtschafts- und Sozialpädagogik
Research Assistant
Visitor:
Warburger Str. 100
33098 Paderborn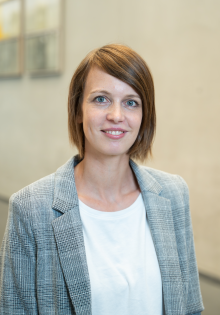 12/2012 - today

Wissenschaftliche Mitarbeiterin

Seit 12/2012 Wissenschaftliche Mitarbeiterin am Lehrstuhl für Wirtschaftspädagogik Prof. Dr. Peter F. E. Sloane, Universität Paderborn

04/2010 - 12/2012

Studentische Hilfskraft am Lehrstuhl für Wirtschaftspädagogik

08/2010 - 09/2012

Studium der Wirtschaftspädagogik an der Universität Paderborn

10/2007 - 08/2010

Studium der Wirtschaftswissenschaften an der Universität Paderborn
Ausgewählte Publikationen

Volgmann, S. (2018): 'Erlebnisorientiertes Lernen' in der beruflichen Bildung - Wie viel Einzug erhält Erleben und Erfahren im Unterricht? In: Frehe-Halliwell, P. / Kremer, H.-H. (Hrsg.): Anschlüsse eröffnen, Entwicklungen ermöglichen. Qualifizierungsbausteine inklusiv in einer dualisierten Ausbildungsvorbereitung. Reflexionen und Ergebnisse aus dem Forschungs- und Entwicklungsprojekt QBi. Wirtschafts- und Berufspädagogische Texte, Band 1, S. 21-43.

Euler, D. / Sloane, P. F. E. et al. (2016): Kommunales Bildungsmanagement. Kernkomponenten und Gelingensbedingungen. Wirtschaftspädagogisches Forum Bd. 50. 

Gerholz, K.-H. / Losch, S. (2015): Can service learning foster a social responsibility among students? – A didactical analysis and empirical case-study in business education at a German university. In: O'Riordan, L. / Heinemann, S. / Zmuda, P. (Eds.): Corporate Social Responsibility: Locating the Missing Link, p. 603-626.

Gerholz, K.-H. / Losch, S. (2014): Service Learning und Persönlichkeitsentwicklung - Historische Hintergründe, didaktische Konzeption und empirische Ergebnisse aus den Wirtschaftswissenschaften. In: Kölner Zeitschrift für Wirtschaft und Pädagogik, Heft 56, 29. Jahrgang, S. 79-111.