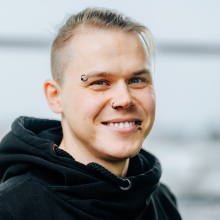 E-Mail

Phone:

ORCID:

Web:
Office Address:

Pohlweg 51
33098 Paderborn

Room:
Curriculum Vitae
Since 12/2021: Professor (W2)
Theoretical Physics, Paderborn University
2018 - 2021: Postdoc
Paderborn University, Germany
2016 - 2018: Postdoc
University of Oxford, UK
2008 - 2016: Postdoc
Universität Rostock, Germany
2015: Habilitation theoretical physics (DSc)
Universität Rostock, Germany
2013: Diploma mathematics (MSc)
Universität Rostock, Germany
2011: Doctorate theoretical physics (PhD)
Universität Rostock, Germany
2008: Diploma physics (MSc)
Universität Rostock, Germany
Since 2015: Selected Invited Talks
2022: "Many colors of entanglement", 13th KCIK-ICTQT Symposium on Quantum Information, Sopot, Poland
2019: "Towards a universal picture for quantum coherence", IQOQI, Universität Wien (host: E. Agudelo), Vienna, Austria
2019: "Entanglement characterization via nonlinear eigenvalue equations" University of Siegen (host: O. Gühne), Siegen, Germany
2018: "Verification of Quantum Coherence", University of Nottingham (host: Gerardo Adesso), Nottingham, UK
2017: "Entanglement in Highly Multipartite Systems", University of Leeds (host: A. Beige), Leeds, UK
2016: "Detection of Multipartite Entanglement", Imperial College London (host: M. Kim), London, UK
2015: "Verification of Quantum Phenomena by Click Counting", International Conference on Light Quanta: Modern Perspectives and Applications, Allahabad, India
Since 2013: Recognitions
2020: "Outstanding Referee Award", American Physical Society, USA
2016: participation, "66th Lindau Nobel Laureate Meeting", Lindau, Germany
2013: "Joachim Jungius PhD Award", Gesellschaft der Förderer der Universität Rostock e.V., Germany

Research Interests
quantum science, incl. quantum optics and quantum information theory
Teaching Areas
theoretical/mathematical physics
Current Courses
Theoretische Physik D (Thermodynamik, Statistik)
Lab Project
Aktuelle Fragen der Quantenwissenschaften
Since 2019 | Selected Outreach Activities
2023: Digitale INFOTAGE Uni Paderborn, lecture for pupils "Quantenlogik"
2023: lecturer at jDPG Theory-Workshop, Büren-Wewelsburg, Germany
2022: podcast interview, "PaderPhy Episode 2: Wie klingt Quantenlicht?"
2020: interview, "50 Years of Physical Review A: The Legacy of Three Classics" (appeared as part of article: Physics 13, 24)
2019: local organizer, "Central European Workshop on Quantum Optics 2019", Paderborn, Germany