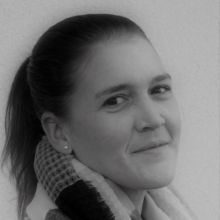 Research Associate
Wissenschaftliche Mitarbeiterin
Equal Opportunities Officer - Research Associate
Deputy Equal Opportunities Officer
Office Address:

Warburger Str. 100
33098 Paderborn

Room:
Sprechzeiten:
Online-Sprechstunden per Zoom. Bitte über PANDA anmelden.
Vice Dean - Research Associate
Associate Dean of Sustainability, Equality and Diversity
Office Address:

Warburger Str. 100
33098 Paderborn

Room:
Im Wintersemester 2023/2024 keine Lehre.
Forschungs- und Arbeitsschwerpunkte
Strategien und Konzepte der World Heritage Education, Kulturerbe-Vermittlung und regionalen Kunst- und Kulturvermittlung
Ästhetische Bildung und Forschung (mittels Märchen, Bilderbüchern und Museumskoffern)
Aktuelle und historische Kinderzeichnungsforschung
Hochschulverwaltung
Prodekanin für Nachhaltigkeit, Gleichstellung und Diversität
Gleichstellungsbeauftragte der Fakultät für Kulturwissenschaften.
Mutterschutzbeauftragte des Faches Kunst, Bereich Malerei.
Mitgliedschaften
Leiterin des internationalen Arbeitskreises "World Heritage Education".
Mitarbeit im internationalen Archiv- und Forschungsnetzwerk "Historical Children's and Youth Drawings" - Cooperating Institution of the Sub-Committee on Education and Research (SCEaR), UNESCO Memory of the World Programme (https://international-archives.net/).
Mittelbau-Mitglied im BELZ-Vorstand (Belgienzentrum der Universität Paderorn).