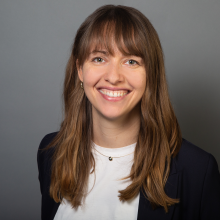 Office Address:

Warburger Str. 100
33098 Paderborn

Room:
Sprechzeiten:
By appointment via email.
Activities
Reviewer for scientific organizations
2023 45th Annual Congress of the EAA
2022 44th Annual Congress of the EAA
Organization scientific meeting (Conference etc.)
2021 TRR 266 Mini Conference
Membership in scientific association
Since 2020 European Accounting Association (EAA)
Research interest
Research focus
Corporate debt marketsCorporate debt markets

Economic consequences of (accounting) regulation

Sustainability in capital markets
TRR 266 Accounting for Transparency
The TRR 266 Accounting for Transparency is a trans-regional Collaborative Research Center funded by the German Research Foundation (Deutsche Forschungsgemeinschaft – DFG). Our team of more than 80 dedicated researchers examines how accounting and taxation affect firm and regulatory transparency and how regulation and transparency impact our economy and society.