Prof. Dr. Sybille Hellebrand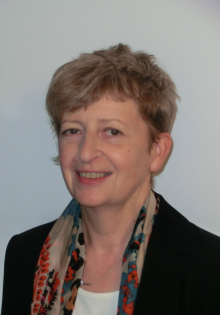 Head - Professor
Visitor:
Pohlweg 47-49
33098 Paderborn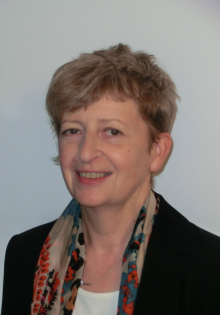 07/1986 - today

CV of Sybille Hellebrand

Sybille Hellebrand received her Diploma in Mathematics from the University of Regensburg in 1986. In the same year she joined the Institute of Computer Design and Fault Tolerance at the University of Karlsruhe, where she finished her Ph.D. in Computer Science in 1991. From 1991 to 1992 she received a post-doctoral fellowship from the French government and continued her research work at the TIM3/IMAG Laboratory in Grenoble, France. In 1992 she joined the University of Siegen as a post-doctoral research and teaching assistant. For her habilitation project she received a Lise- Meitner Fellowship from the NRW government in 1995. Before she completed her habilitation in 1997 she spent several months as a guest researcher at Mentor Graphics Corporation in Portland, OR, USA. After her stay in the USA, Sybille Hellebrand moved to the University of Stuttgart as a permanent research and teaching assistant. In 1999 she was appointed full professor in Computer Science at the University of Innsbruck, Austria.

Since December 2004 she holds the chair for Computer Engineering at the Institute of Electrical Engineering and Information Technology at the University of Paderborn. Sybille Hellebrand is a member of the Institute of Electrical and Electronics Engineers (IEEE) and the IEEE Test Technology Technical Council (TTTC). She has served on the program committees of many international conferences, and she was the General Chair of the IEEE European Test Symposium in 2014. She is an associate editor of the Journal of Electronic Testing – Theory and Applications (JETTA). From 2002 to 2009 she was a member of the editorial board of IEEE Transactions on Computer-Aided Design of Circuits and Systems. Her main research interests are in test, diagnosis, and fault tolerance of integrated circuits and systems.
Open list in Research Information System
2023
2022
2020
2019
2018
2017
2016
2015
2014
2013
2012
2011
2010
2009
2008
2007
2006
2005
2004
2003
2002
2001
2000
1999
1998
Max number of publications reached - all publications can be found in our Research Infomation System.