Presented - The Award Winners for outstanding Final Theses and Special Student Commitment of the University Society 2020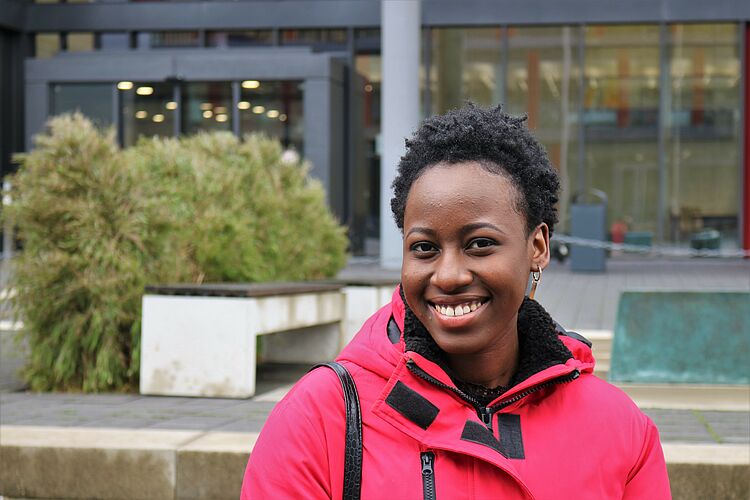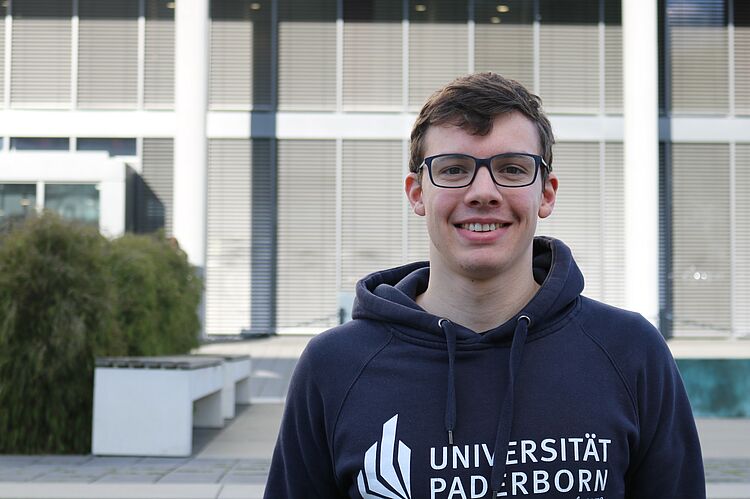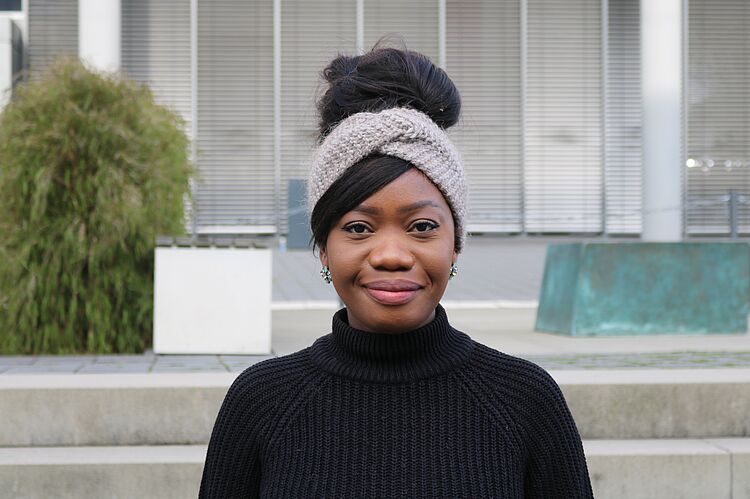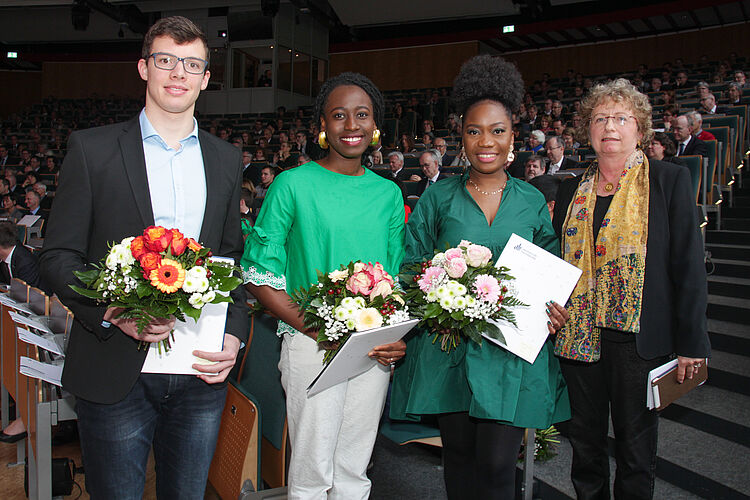 Honouring high-achieving students and graduates and promoting their enthusiasm for science - the University Society pursues these goals by awarding prizes at the UPB New Year's Reception. Every year, one student from each of the engineering and natural sciences, as well as from the humanities and social sciences, including economics, are honoured for their final theses. In addition, an award is presented to foreign students for special commitment. The prizes are endowed with 1,300 € each.

These are our prize winners for 2020:
Boluwatife Marie Akinro received a prize in the Humanities and Social Sciences category for her outstanding Master's thesis "Dress and Agency: A Study of Contemporary African Visual Culture". In her work, she deals with the lack of differentiation of African cultures and, to this end, examines the British-Nigerian artist Yinka Shonibare. What is special about his work is that he designs Victorian-style dresses made of fabrics with traditional colourful prints ("dutch wax"). In this way, he addresses cultural identity and (post-)colonialism in the context of globalisation. Despite the size of the continent, Africa has so far been underrepresented in the media. Often, a uniform, simplified image of African culture is drawn, which in no way does justice to the diversity and heterogeneity of cultures on the African continent. In the future, Boluwatife Marie Akinro would like to pursue this topic further as part of a doctorate.
Lasse Lennart Wolf receives the prize in the engineering and natural sciences category for his innovative thesis. The special feature of his work is that he combines different mathematical techniques of non-commutative harmonic analysis to solve his special problem. The subject of his master's thesis is kinetic Brownian motion, a stochastic process that models, among other things, the movement of a particle through a gas, but also the industrial production of nonwovens. This modelling is necessary because the parameters of the system cannot be completely determined. Since his school days, Lasse Lennart Wolf has been enthusiastic about mathematics, and this year he started his doctorate in the "Spectral Analysis" group. For the future, he could imagine staying at the university and continuing his research.
Ange Gaelle Simo Noumbissi was honoured with the award for foreign students. Before studying International Business at Paderborn University, she had already completed a Master's degree in Business Law. She is originally from Cameroon and only started learning German a few years ago. She chose the IBS degree programme because she does not see herself as a classic lawyer, but would like to work in the field of management. Here in the IBS degree programme at Paderborn University, she is now doing what really interests her - and with great success. In addition to her exceptional academic achievements, Ange Simo shows a particularly high level of commitment, among other things in the foreign student representation. She is currently a student trainee at the Weidmüller company, where she is supporting a project in the "Business Development" field. She is writing her Bachelor's thesis on strategies for launching new product lines in Africa in cooperation with the company. In the future, she would like to deepen this direction and gain more professional experience in Germany.