Prizes for outstanding theses, to international students and German scholarships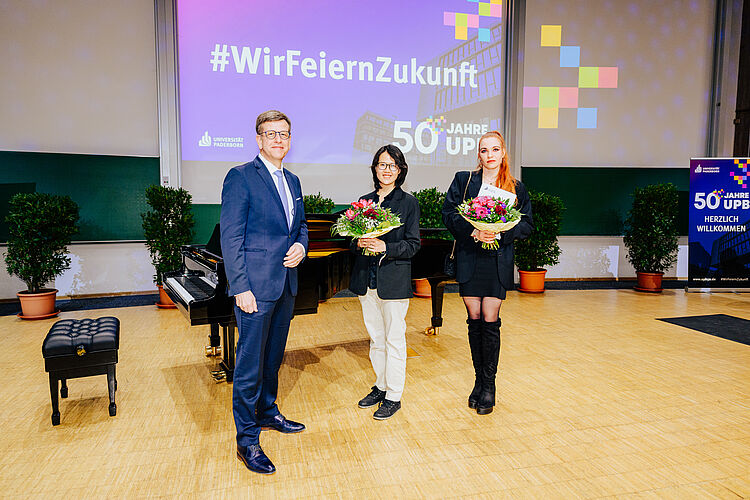 Promoting young people's enthusiasm for science is an important concern of the University Society of Paderborn, which is why it awards prizes and scholarships for special achievements by students and young academics.
During the New Year's Reception of the Paderborn University, the University Society awards prizes to one student each from the engineering and natural sciences and from the humanities and social sciences, including economics, at the suggestion of the University. The two prizes are endowed with 1,300.00 euros each.

Please send your suggestions to Dr. Anke Backer (B2.232, 60-2563, backer@zv.uni-paderborn.de) or to Katharina Patz (B2.336, 60-5216, katharina.patz@zv.uni-paderborn.de).
We present the award winners to you: 2023 | 2022 | 2021 | 2020 | 2019 | 2018