Paderborn University's Magazine puz
Our semi-annual magazine informs you in an entertaining manner about working and living at Paderborn University. Share our news on interesting projects and activities, and campus life. You can flip through and read our puz as print or online version. At present, our magazine is only available in German.

Feel free to contact us if you have news to share!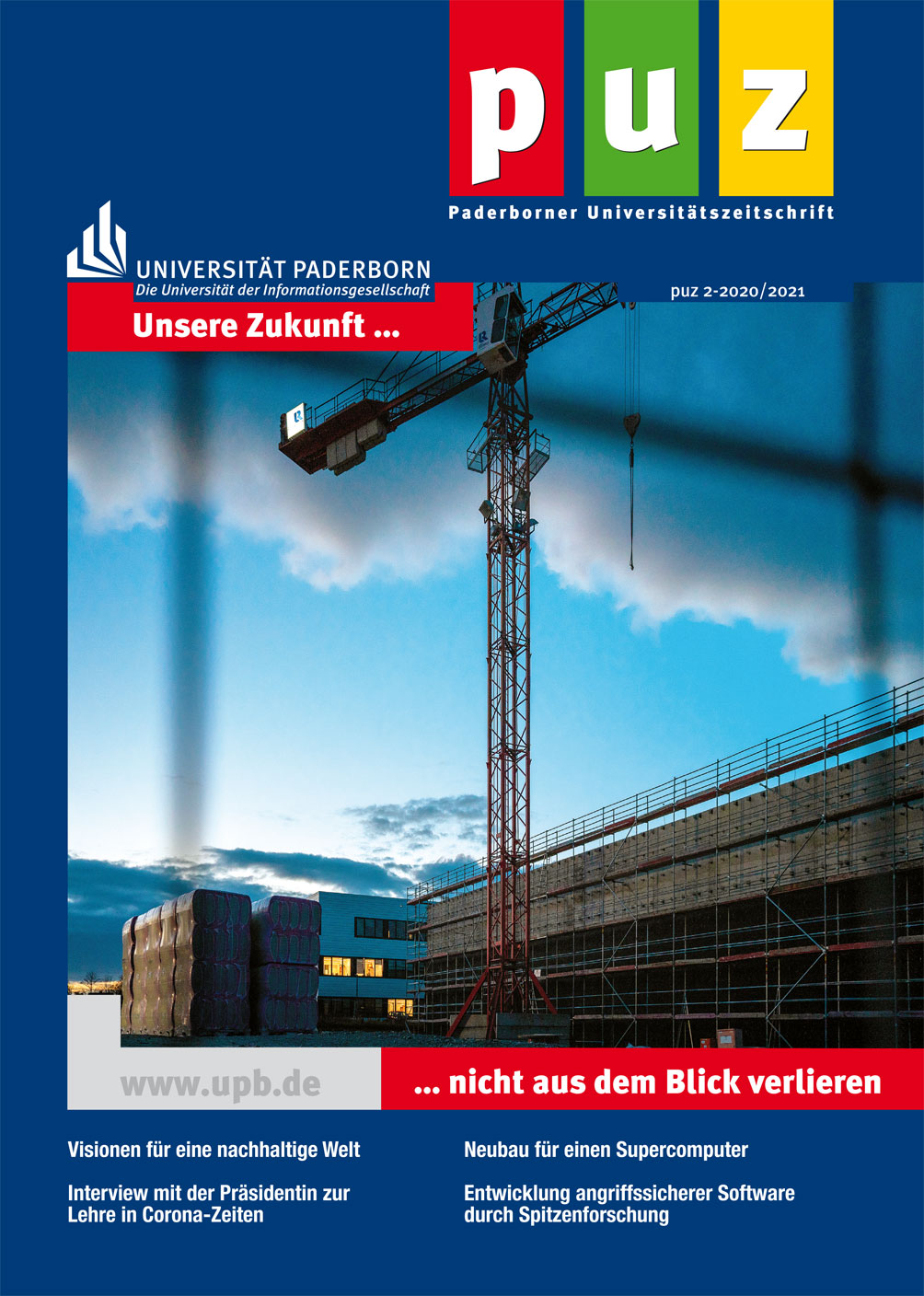 Authors' instructions are available here (in German).
Deadline for the summer edition: 1st April.
Deadline for the winter edition: 1st Oct.
Current issue: 2/2020