E-Tutors Wanted!
E-Tutors Training Course
We're looking for students from all 5 faculties (in at least the second semester) who are interested in e-learning and who are willing to actively contribute to shaping the e-learning landscape at the University of Paderborn. A training and practical program, attended in parallel to the normal semester, will provide foundational didactic and technical core qualifications and give you the chance to put them to use. Our goal is to communicate the didactic value of new technologies, to try them out, and, in doing so, to provide new impetus and ideas for education in the university.
The training course takes place during the semester break during February and March (see dates below). In the following summer semester, the e-tutors will assist and support teaching staff as they employ e-learning approaches in their course(s).
The seminar counts for 6 ECTS credits in General Education (Studium Generale). However, depending on a student' specific study regulations, it can also be counted towards fulfilling a practicum requirement (the 2-week außerschulisches Praktikum); for credit in either the teacher credentialing program (Studienleistung) or in the study profile for "Media and Education"; or in the Media Studies program. Upon successful completion of the program, each participant receives the E-Tutor Certification of the University of Paderborn.
You can find additional information at: go.uni-paderborn.de/etutoren (Info in German)
The advantages:
E-Tutor Certification
Become an expert in the topic E-Learning
Improving your media competence (Learning Management Systems, audio and video editing)
Receive credit for the non-scholastic practicum (Außerschulisches Praktikum: LPO 2003, GyGe)
Receive credit for the professional field practicum (Berufsfeldpraktikum: B. Ed.)
Receive partial credit (Teilleistung) in the study profile "Media and Education"
Receive 6 ECTS credits in General Education (Studium Generale)
Other possibilities to receive credit can be discussed upon request
Ansprechpartnerin
Higher Education Development Office

E-Learning and Learning Technologies; Workshops and Advice, especially about digital and blended learning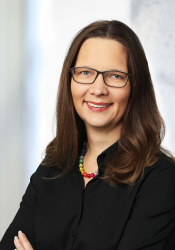 Office hours:
nach Vereinbarung
sowohl vor Ort als auch Online mit Adobe Connect