Course Observation and Professional Feedback
You're looking for an uncomplicated way to get feedback and insight into your teaching style, and for concrete ideas on how to further develop your classes? Make an appointment with us for professional observation and feedback. One of our team members will sit in on one or more sessions of your course and will have an individualized feedback session with you.
Get in touch with us to talk about the possibility and whether you would like to take advantage of it.
Contact person
Higher Education Development Office

Educational Development, Teaching Award, Consultation Service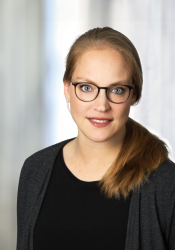 Office hours:
You can currently reach me by email or by phone after arrangement.
Detailed consultations take place via Zoom.