Lehr-Coaching für Professor*innen
Sie sind Professor*in oder Juniorprofessor*in an der Universität Paderborn und möchten sich hinsichtlich Ihrer Lehrtätigkeit in einer 1:1 Konstellation von erfahrenen Hochschuldidaktiker*innen coachen lassen? Dann unterstützen wir Sie gerne mit unserem hochschuldidaktischen Einzelcoaching.
Die Art und Weise wie Lehrende ihre Lehre gestalten ist hoch individuell. Mit wachsender Erfahrung entwickeln Lehrende eigene Routinen und Strategien bei der Vorbereitung und Durchführung von Lehrveranstaltungen, Prüfungen und auch der Beratung von Studierenden. Dabei stehen bisweilen die eigenen Ansprüche und die äußeren Rahmenbedingungen durchaus im Widerspruch, etwa bzgl. zeitlicher Ressourcen.
Das hochschuldidaktische Coaching bietet Professor*innen sowie Juniorprofessor*innen der Universität Paderborn die Möglichkeit, einmal einen systematischen Blick auf die eigene Lehre zu werfen. In Einzelfällen können auch erfahrende Lehrende das Angebot in Anspruch nehmen. Aus dem Spektrum möglicher hochschuldidaktischer Themen wird in Zusammenarbeit mit einer externen Coachin/einem externen Coach eine Auswahl getroffen und in Folge lösungsorientiert bearbeitet.
Sie haben Interesse? Dann sprechen Sie uns an! Gerne führen wir mit Ihnen ein unverbindliches Vorgespräch.
Contact person
Higher Education Development Office

Programme for Professors, subjec-specific offers, Scholarship of Teaching and Learning, Workshops and Advice, course-development,…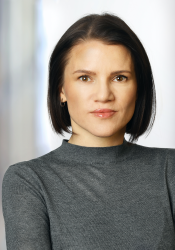 Coaching für Professor*innen
Nutzen Sie auch das Coaching-Angebot der Zentralen Gleichstellungsbeauftragten und der Personalentwicklung zu Themen wie u.a. Rollenvielfalt, Karriereplanung, Mitarbeiterführung sowie Work-Life-Balance.