Team at the Higher Education Development Unit (HEDU) for Innovation in Education and University Didactics
The HEDU for Innovation in Education and University Didactics is headed by the Vice President for Academics, Teaching, and Quality Management, Prof. Dr.-Ing- Volker Schöppner, as well as Prof. Dr. Niclas Schaper from the department for Professional and Organizational Psychology .
Our team consists of six members of academic staff, as well as five student employees.
Der Film über die Stabsstelle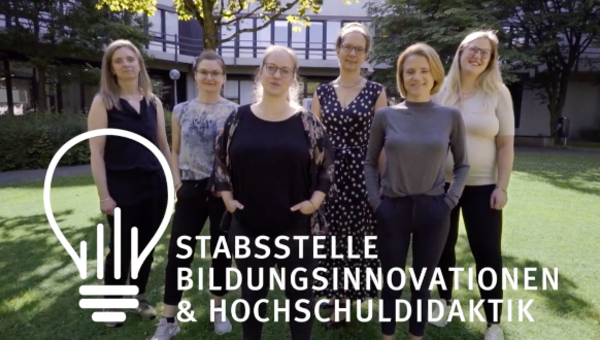 Das Team der Stabsstelle Bildungsinnovationen & Hochschuldidaktik stellt die verschiedenen Aufgabenfelder in ihrem Arbeitsbereich vor. Zudem kommen Lehrende der Universität Paderborn zu Wort und geben einen Einblick in die Arbeit der Hochschuldidaktik. Die Stabsstelle feierte 2021 das 25 jährige Bestehen der Hochschuldidaktik (zu Beginn in Projektform) an der Universität Paderborn. Zum Anlass des Jubiläums entstand der Film. Filmerstellung durch Schwarzer Panther Film - Bernhard Koch.