PAUL-App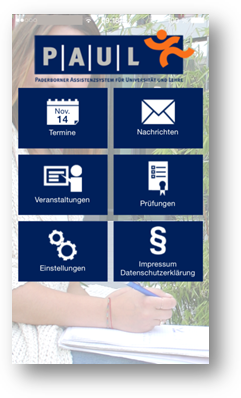 With the PAUL app "Campusmanagement Uni Paderborn" various functionalities of the PAUL website can be accessed more easily on mobile devices such as smartphones or tablets.

[ Download - Apple App Store - iOS ]
[ Download - Google Play Store - Android ]

The app offers you a quick overview of dates, news, events and examinations. In addition to the general overview and a search function for the respective areas, it is also possible to view all relevant information on dates, events and examinations, such as the course or room number. For events, it is also possible to access the posted material. You can also easily access your PAUL news via the app. It is not possible to enter data in PAUL with the app.
The following instructions use screenshots to show you how to access and use the various functions of the PAUL app.
[ Guide ]
German version only
If you have any questions or problems, please contact the central PAUL support at paul(at)uni-paderborn(dot)de or use the internal feedback form of the App.
Error - Data could not be load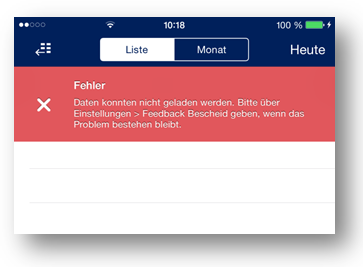 This error message occurs if the app areas "News", "Events" or "Dates" do not contain any content. For example, if all dates are more than 6 months in the past, the list of dates is empty and the app generates the error message shown.
This display problem is already known to us. It is therefore not necessary to send a feedback form at this point.