A modularised photon-pair source made from off-the-shelf telecoms components and a homebuilt waveguide chip.
Numerous instruments of today's technologies are already based on quantum mechanical principles. Prominent examples include lasers and semiconductor chips, including computers and the internet infrastructure. These technologies drive our digital society and have been dubbed first generation quantum technologies, because they are founded on a quantum mechanical description of the underlying physical systems. The newest research, however, is developing second generation quantum technologies, which rely on the targeted control and manipulation of single and coupled quantum systems. These novel technologies promise exciting new applications that can outperform their classical counterparts. Quantum communication can be absolutely secure; quantum measurements exhibit precision beyond any classical boundary; and quantum computers will have a computing power that we can't even fully imagine today. The development and realisation of these applications requires an interdisciplinary approach, where diverse fields focus their expertise to enable research of the fundamentals of the generation, manipulation, and measurement of complex coupled quantum systems.
The Paderborn University pools the expertise of different disciplines with the aim of pioneering scientific development of quantum technologies. Therefore, the Paderborn University unites research fields of various faculties under one umbrella and has founded a new research facility: the Institute for Photonic Quantum Systems (PhoQS), a multidisciplinary central scientific institution. To bring about second-generation quantum technologies, knowledge in the fields of physics, mathematics, computer science, and electrical engineering is mandatory. PhoQS will establish new strategic collaborations between these fields and initiate joint funding projects that will help drive research on new technologies.
The overarching goal of PhoQS is the research on photonic that is, light-based, quantum technologies. This not only strengthens the strategic focus on photonics, opto-electronics, and quantum optics of the Paderborn University, but also bridges the gap to the neighbouring fields of mathematics, computer science, and electrical engineering. The latter will foster new and highly innovative research at the interfaces between these fields. At the heart of this research lies the understanding of and control over quantum information and communication systems, which ultimately will be the basis for new quantum applications.
PhoQS is tasked with interdisciplinary research, the transfer of knowledge and technology, the qualification of young scientists, and with contributing to university teaching by introducing novel research results on photonic quantum technologies.
Spokespersons
Institute for photonic quantum systems (PhoQS)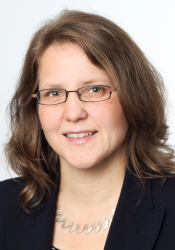 System and Circuit Technology / Heinz Nixdorf Institut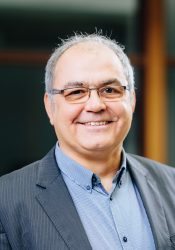 Management
Institute for photonic quantum systems (PhoQS)