Carina Uhde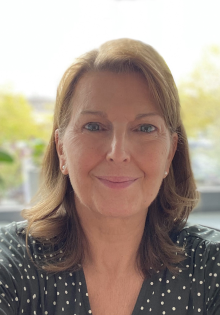 Wirtschaftsinformatik, insb. Data Analytics
Secretary - Employee
Office hours:
Monday - Friday 9-11h and 14-16h
If you wish to submit documents outside office hours you can do so by using my postbox No. 26 in the basement Q0 (opposite Deans Secretary Office Q0.210)
Visitor:
Warburger Str. 100
33098 Paderborn
Wirtschaftsinformatik, insb. Operations Research
Secretary - Employee
Office hours:
Officehours: 9-11h and 13-16h
Due to the current situation, the secretariat is unmanned for the time being.
Emails however will be processed as far as possible..
If you wish to submit documents outside office hours you can do so by using my postbox No. 26 in the basement Q0 (opposite Deans Secretary Office Q0.210)
Visitor:
Warburger Str. 100
33098 Paderborn